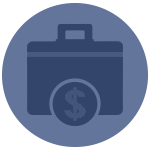 Sewer Cleaning
Regular sewer cleaning, for home owners and municipalities, can prevent a myriad of problems, from life-threatening illnesses to costly property damage.
What we do.
Clean Sewer Pipes
Clean Drainage Structures
Vacuum Systems
High Pressure Water
Still beware, the process of cleaning sewers can be just as hazardous and costly, not to mention time consuming. But there's no need to fret, J.A.C.K. Contractor Services offers a safe and sound solution to this dilemma. With our state of the art sewer cleaning systems, we can safely and quickly clean all types of sewer pipes and drainage structures, using high pressure water to dislodge dirt and debris and a vacuuming system to extract the matter for proper disposal.